When it comes to documenting corporate events, such as office parties, conferences, and even team-building activities, hiring a professional photographer is essential. At The Selfie Photo Booth, we go beyond offering just photo booth rentals. Our comprehensive event photography and videography services ensure your corporate events are professionally captured the right way.
In this blog, we'll share the advantages of hiring a professional photographer for corporate events and provide tips on making the most of the captured images.
High-Quality Images that Reflect Your Brand
When you hire a professional photographer for corporate events, you can rest assured that you'll get quality results. That's because our skilled photographers possess the skills and equipment to capture high-quality images that truly reflect your brand. From capturing candid moments to perfectly staged shots, their expertise ensures that your event's atmosphere and brand identity are effectively communicated through visual storytelling.
Professional Lighting and Composition
Proper lighting and composition are crucial elements of professional photography for corporate events. Our photographers have the necessary experience and creative eye to create aesthetically pleasing compositions and work with lighting conditions to capture the best possible shots. At The Selfie Photo Booth, we're committed to attention to detail, which enhances the overall quality of the images and enables us to deliver outstanding images.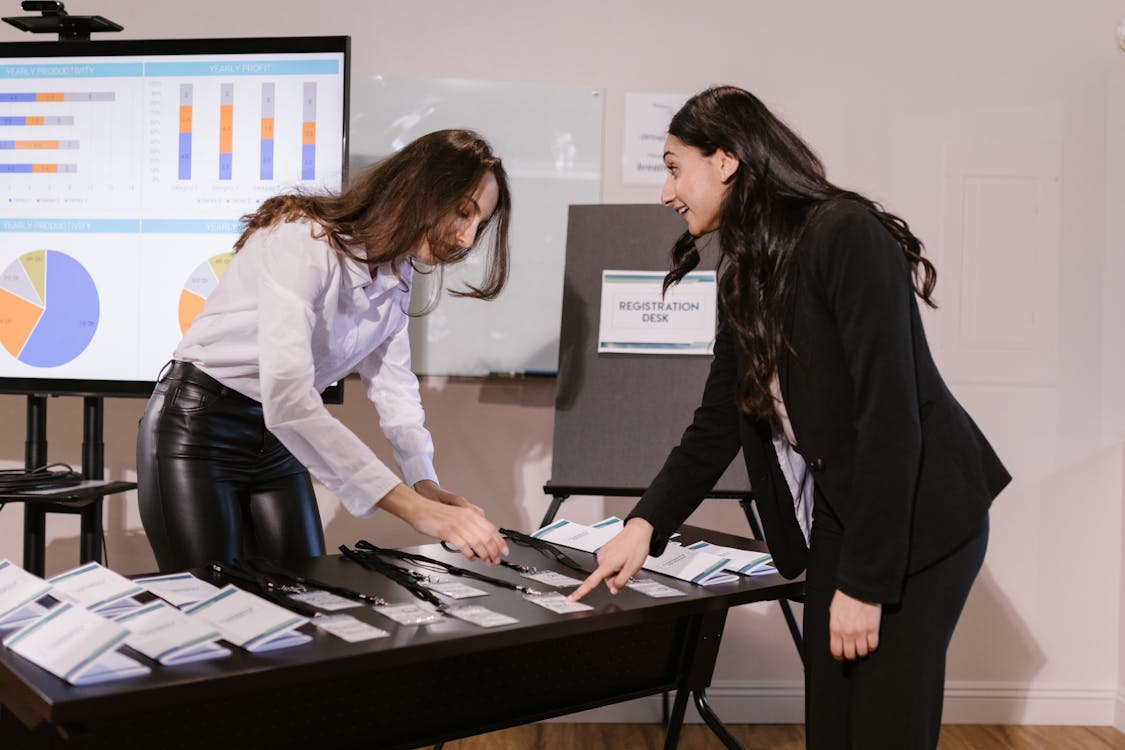 Capturing Key Moments and Emotions
When you hire a professional photographer for corporate events, they'll capture all the essential elements, preserving the memories and creating a compelling visual narrative. These moments will be documented both beautifully and in a way that's appropriate for your brand or corporate narrative. From joyous celebrations of achievements and milestones to intense focus during important presentations, our professionals deliver excellence in their work.
Highlighting Attendee Experience
The assigned person behind the lens will also capture key moments that make your event and the overall attendee experience unique. By documenting interactions, networking, and engagement, these images showcase the value of your corporate event and the positive experience it offers attendees. These will then go on to serve as powerful testimonials for future event promotion.
Versatile Usage of Images
When you work with The Selfie Booth, you can be confident that you'll receive quality images that can be utilized in various ways to maximize impact. Here are some ways you can incorporate them into your publications or corporate materials:
newsletters
press releases
corporate websites
content creation
branded calendar
social media content
corporate giveaways such as diaries
However you choose to use them, these images provide valuable visual assets that can enhance your company's marketing and communication strategies.
Hire a Professional Photographer for Corporate Events in Miami
There you have it! Hiring a professional photographer for corporate events ensures that your organization's gatherings are documented with the utmost professionalism and attention to detail.
We at The Selfie Photo Booth are your go-to service provider for comprehensive event photography, videography, photo booth rentals, audio guest books, snow globe activations, and more. Let us capture the essence of your Miami corporate events and deliver high-quality images that your organization can use in various marketing and communication channels.
Contact us today to learn more, or get a quote here.